EXPERIENCE BEND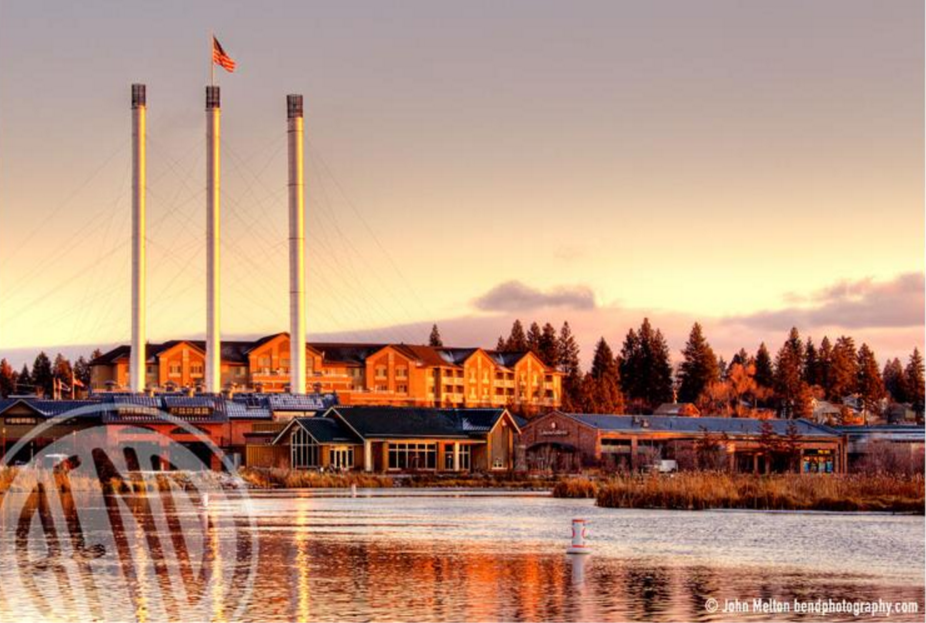 Join NHRMA this September in Bend, Oregon! THE MOUNTAIN TOWN THAT HAS IT ALL. A warm, inviting mountain getaway with a cosmopolitan appeal is what you'll find when you arrive in the friendly town of Bend, Oregon. Majestic, snow-capped peaks adorn the high-desert skyline, making for some of the best weather in Oregon — think sun-drenched days and cool nights — along with endless options for plenty of play time. Playing in the Cascades, hiking, mountain biking, or floating the river are just a few of the outdoor adventures you can tackle in a weekend or a week.
Dubbed the "outdoor playground of the West" for a thousand good reasons, Bend is world famous for both its outdoor pursuits and pristine beauty. You can catch an art exhibit, dine at an award-winning restaurant, spoil yourself at one of our many spas, or trek the legendary Bend Ale Trail, the largest beer trail in the West.
THE BEND ALE TRAIL™ - YOUR BEER ADVENTURE BEGINS IN BEND
In our little mountain town of 82,000 people, Bend has a startling abundance of world-class breweries clustered close together like the gold at the end of a big, beer rainbow. Bend has more breweries per-capita than any other city in Oregon and has been dubbed Beer Town USA!
If beer isn't your thing, that's okay. Bend's growing selection of distilleries and wineries are a great way to quench your thirst for adult beverages, so make sure you check out the Drinkable Diversions along the Bend Ale Trail while you're in town.
And before you hit the Bend Ale Trail, make sure you're doing so responsibly. Bend locals always know to leave the driving to someone else. Whether you're heading out to experience some of Bend's award winning breweries, distilleries, or wineries, there are better ways to explore than to drive yourself. There are no shortage of safe and knowledgeable tour operators who are here to make your experience just that much better.
They'll set you up in style in a cushy bus, a snazzy town car, or even a horse-drawn carriage. If you'd prefer to hoof it, start from downtown Bend where more than two-thirds of the breweries are within walking distance.

HIKING TRAILS IN BEND AND CENTRAL OREGON

Central Oregon has some of the most spectacular and beautiful hikes in the country, if not the planet. From mountains to waterfalls to lakes to caves, we've got it all. Beware, some of these hikes below are pretty popular on summer weekends, but hey, that's okay. Know why? Because even if the parking at the trailhead is full, the good news is that there's another beautiful hike waiting for you at a less-crowded trailhead just down the road, and you can feel good about not parking on wildflowers and other fragile ground, too.
The majesty of Smith Rock State Park is unique, even for the high desert plateau of Oregon. The park covers over 650 acres and hovers around 3000 feet in elevation. The major rock faces are welded tuff, or compressed volcanic ash. The result? Massive walls and spires up to 550 feet. Hiking trails offer spectacular views of the surrounding area. You can spend from just 30 minutes walking along the river or hike the full day over ridges and into canyons. For more information please visit smithrock.com/the-park/

GUIDED ACTIVITY TOURS, RAFTING TOURS AND WALKING TOURS IN BEND AND CENTRAL OREGON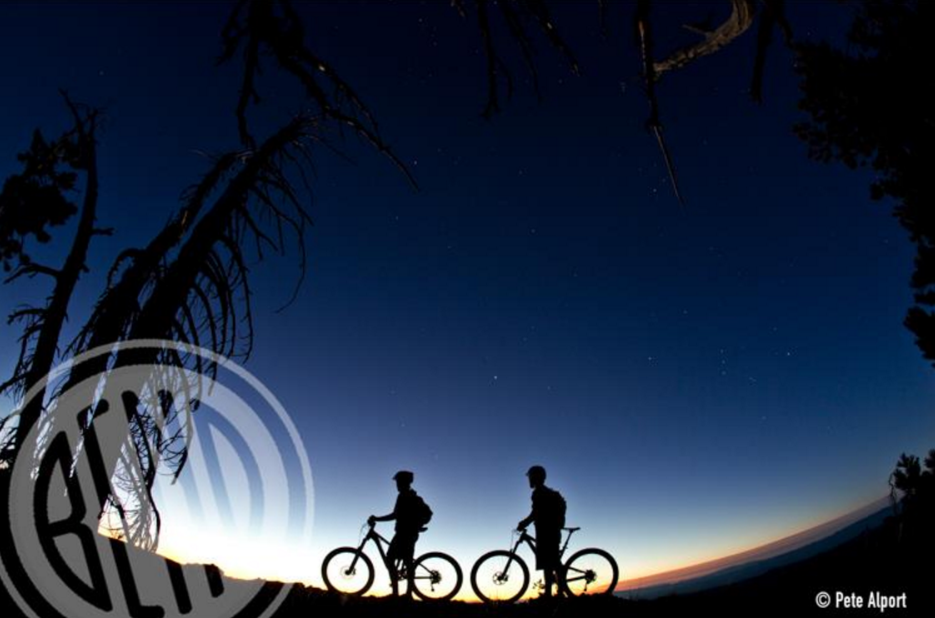 Begin by exploring all that is offered by our local and award-winning geo-tourism outfitter, Wanderlust. In the winter, snowshoe trips are one of their most popular excursions suited for all ability levels. Explore the wilderness areas surrounding Mt. Bachelor with an experienced naturalist guide during the day, or take one of Wanderlust's unforgettable moonlight or starlight tours at night. In the summertime, Wanderlust Tours offers canoe and kayak trips on the Cascade Lakes as well as signature trips like the "Brews and Views" tour featuring locally crafted brews by Cascade or their Local Pour Tour, highlighting local cideries, distilleries, and wineries. The Urban GPS Eco-Challenge Tour in the Old Mill District is offered year-round and incorporates team building and geocaching into one fun-filled historical and ecological tour.
If mountain biking Bend's endless single track is more your speed, check out Cog Wild Bicycle Tours, and let professional guides lead you to the best spots in Bend. Cog Wild Bicycle Tours provides bike rentals and gear and will even pick you up at your Bend hotel or Bend vacation rental. Favorite trips include the Bachelor to Bend ride (mostly downhill!) and the Cascade Mountains loop with plenty of opportunities for high lakes swimming.

Getting wet in Bend is a must. Have you ever dreamed of embarking on a multi-day rafting adventure? Ouzel Outfitters leads exhilarating excursions on the Deschutes, North Umpqua, Rogue, Salmon, McKenzie, Owyhee and the John Day Rivers for the perfect family trip or a week-long whitewater getaway with the guys (or gals!). Imagine pulling up to a sandy beach after a fun-filled day of splashing through the rapids. Your guides will prepare dinner as you take in the dramatic scenery of canyons and mountains, and your sleep is sure to be sound underneath a blanket of summer stars. For those looking for shorter whitewater rafting trips closer to Bend, consider Sun Country Tours' Big Eddy Thriller. Standup Paddle Boarding (SUP) has taken Bend by storm with plenty of tours and guided paddling lessons on the Deschutes River and on the numerous Cascade Mountain lakes nearby. Join Tumalo Creek Kayak and Canoe for guided lessons, and even special full moon SUP tours. And, Tumalo Creek also offers full and half-day tours of the Upper Deschutes and Elk Lake. Take your pick of a kayak, canoe or stand up paddleboard and enjoy the serenity of a pristine section of river or high alpine lake.

The Bend Tour Company offers a number of intriguing activity-based tours around Bend. Hop on their biodiesel Sprinter bus, or take a seat in their human-powered bicycle cab. John from the Bend Tour Company will tailor a tour to meet your interests, weather you are looking to explore Bend's history or get to know more about Bend's round-a-bout art. The Bend Tour Company also offers an official Bend Ale Trail tour of Bend's finest craft-breweries along with disc golf / dinner nights. Lastly, the Downtown Bend Business Association offers group tours of historic downtown Bend using the different buildings as a jumping off point to illustrate different eras, from the boomtown logging days to the roaring 2000's. Wherever your interests might lie, Bend is the perfect vacation spot for those looking to actively engage with their surroundings.

Want to feel the wind in your hair without putting out the effort? Check out a Segway tour from the Bend. With tour options checking out local art exhibits, to brew tours and city tours, the guys at Bend Tour Company will make sure that you will leave your tour already planning your next one.

If motorized tours are more your speed, try an outing with Bend Jeep Tours for an off-road experience you won't forget. For an even wilder trip, book with Outriders Northwest for the ultimate all-terrain adventure.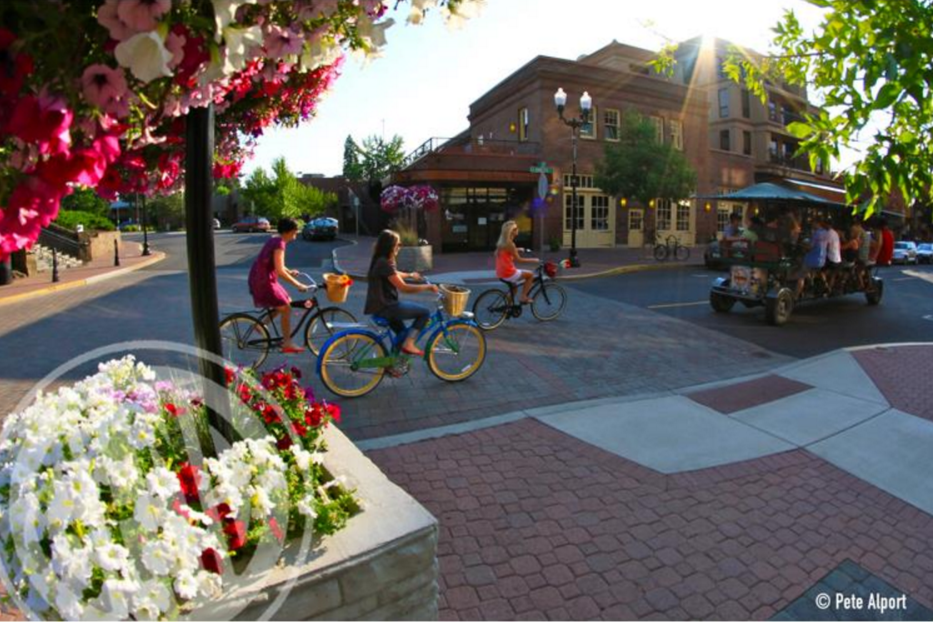 The Des Chutes Historical Museum offers a guided Heritage Walk of downtown Bend. The hour-long walks are generally held on Tuesdays and Saturdays and highlight the prominent historical buildings, events, and people involved with downtown Bend's heritage sites. Tours are included with museum admission and children ages 12 and under are free. Look for the annual Haunted Walking Tour of downtown Bend every Halloween.
If snapping pictures while walking is more your style, plan a Photo Walk of Bend tour with Cascade Center of Photography. You'll see the sights of downtown and area parks, plus get some photography tips from a pro.

See more at www.visitbend.com
Weather

Daytime temperatures in Bend in September average 50-55 degrees Fahrenheit, with lows in the 30s-40s. We recommend wearing layered clothing to accommodate the difference in temperature from the air-conditioned Conference venue, and bringing a jacket for cooler evenings and umbrella for potential rain.


Click for weather forecast