EDUCATION
The NHRMA 2023 Conference will offer over many educational sessions on a variety of current HR topics. These sessions will equip you to better tackle emerging workplace issues, define your personal and organizational goals, reimagine your inclusion and diversity strategies, and provide you the tools to help grow in your HR leadership. Plus, earn valuable recertification credits!
WHO SHOULD ATTEND?
Whether you are a seasoned HR professional or you are new into a HR role, this conference is for you. You will hear from professionals, both HR practitioners as well as consultants, regarding the latest topics of interest in the world of HR. This three-day conference is packed full with educational sessions, sponsor and exhibitor interactions, and networking opportunities.
JOIN US IN TACOMA
We look forward to welcoming you to Tacoma, Washington as we reunite in person for the NHRMA 2023 Conference.
This Conference refreshed my love for HR. The pandemic is hard and I needed to be reminded of the good that HR brings to the table.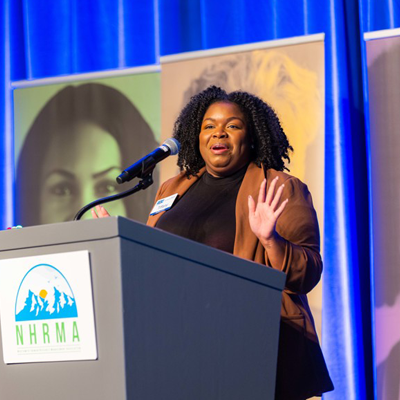 Our
Partners